About Us
English Finders is the best source for learning the English language.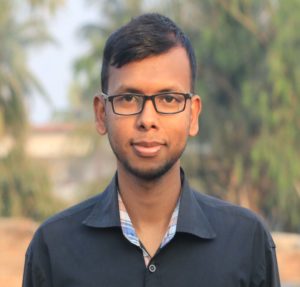 Story of Founding English Finders
Whenever I was a secondary and higher secondary student, I noticed most students, including myself, were not good enough at English. In fact, many of them have failed to pass this particular subject every year, and it's because of the way their teachers taught them. However, after completing my graduation in English language and literature, I thought I should do something for the students of English & search for the best platform. Ultimately, I have founded English Finders to teach English & create lessons in unique and modern ways.
What Our Students Have to Say
"As a blogger language and grammar is sensitive part for me. I always try to learn English because it's not my mother language. This website helps me a lot. Articles on this platform are written in easy language. Anyone can understand the content of this website. Thanks to the authorities to make this high-quality platform for us".
"Many students of our country don't find proper guidelines whenever they try to learn English. This website helps them a lot to learn English easily and accurately. It provides them extraordinary lessons so that they can learn English in different ways. Best wishes for this website".
Welcome to English Finders, a one-stop destination for English learners around the world. Our goal is to help learners improve their English language skills in a fun, interactive and effective way. We offer a wide range of courses and lessons for learners of all levels, from beginner to advanced. At English Finders, we understand that learning a new language can be challenging, but with the right guidance and resources, anyone can achieve their language goals. 
Our team of experienced English instructors is dedicated to providing high-quality lessons that are tailored to meet the unique needs of each learner. We believe that language learning should be a fun and engaging experience, which is why we offer interactive lessons that make learning English enjoyable and effective.
We offer a variety of courses and lessons, including English grammar, linguistics, IELTS and other competitive exam preparation, quizzes, English learning blogs, and much more. Our courses are designed to help learners improve their language skills in a structured and comprehensive way. Each course is taught by a qualified instructor who has extensive experience in teaching English as a second language.
At English Finders, we are committed to providing a user-friendly platform for both learners and instructors. Any English instructor can register on our website and offer courses to learners around the world. Our platform allows learners to easily access courses and interact with instructors, making it easy for them to learn English from the comfort of their own homes.
We believe that language learning should be accessible to everyone, which is why we offer affordable pricing plans for our courses and lessons. Our courses are designed to provide the best value for money, ensuring that learners receive high-quality instruction at an affordable price.
Students satisfaction is our first and foremost priority. We always try to create new and intelligible content to learn something from it. We work hard to give our readers something special that may help them get the best lessons and blogs on the English language & literature. We want to spread our knowledge and thoughts throughout all classes and make the English language easy to understand.
Nowadays, social media is a solid platform to share the latest information and experiences. We want to take advantage to reach our viewers by sharing our content, information, and much more. We are available on social media, including Facebook, Twitter, Pinterest, LinkedIn, Instagram, and YouTube, to meet our readers and spread our content. We regularly update our posts on social media to keep in touch with our readers.
Be a Part of English Finders
We're providing you with the opportunity to become an English Instructor on English Finders so that you can create tons of courses and start selling them. If you have any query feel free to share them with us. We are committed to giving you feedback. Please stay connected with us to get something special from us. To get every update, you may subscribe to our newsletter. Not only that, but you can also join our English Finders community. For queries, please email us at contact@englishfinders.com