Many of us have a dream of how to be mastered article writing or how to write a good article. An article is a piece of writing which has the power to touch millions of people. But it's not an easy task to be a good article writer.
How to Write an Article
We have to gain some techniques before writing an article. An article can be published in a newspaper, magazine, journal, or blog. It has a lot of genres, and you have to choose according to your interest or passion.
It isn't easy to write an article if you don't have any interest in the field. Further, you should have minimum knowledge about the topic before writing. We can follow some essential steps to master article writing. Let us analyze the following guides on how to write an article.
10 Important Steps to be a Good Article Writer
The basic requirements and methods of being a good article writer are given below:
1. Select a Topic
Topics are significant to write down anything, and you have to choose a particular topic before writing an article. Self-determination can play a considerable role in selecting your topic, and it would help if you determined whatever topics are relevant for you to write anything.
Every human has their own choice and interest, and it depends upon culture, tradition, hobby, expectation, etc. Similarly, you have your interest too. That's why you have to choose a genre in that you have enough knowledge, evidence, and interest. Selecting a topic is a fundamental requirement to write anything.
2. Target Your Audience
Without targeting the audience, your article has no value. Just imagine you wrote an article that does not have any targeted audience, and does it make sense? We have to set up a group of audience who read the writing. Otherwise, it isn't easy to gain public attention.
Remember, one thing is that you have to select your audience who have similar interests or queries as yourself. Try to cover everything according to your viewers' expectations. This is how you can reach more people and acquire more value.
3. Deep Research
An article is valueless if it's not well-researched. When you write an article without enough research, there is always a chance of a lack of information and misinterpretation. Interpreting anything wrong is very harmful to a writer, and we should be more cautious about it.
The article will be more unique and accurate when you research it deeply. Now the question is, how can we explore a topic deeply before writing? We may follow some tricks to study anything:
Try to gather more knowledge about the topic.
Focus on other writers who write the same topic.
Mention some quotations in between your writing.
Don't forget to give relevant references.
Try to execute the best resources available to you.
4. Focus on the Title and Paragraph
These are the main things before writing an article. Sometimes an eye-catchy title covers half of the story of a piece of writing. We should be cautious about writing a title. A title plays a significant role in growing public attention, and an irrelevant title may destroy the whole article.
The important query is how to write the best title for the article. We may follow the below ideas:
The title should be similar to the content.
It must be relevant to the description of the article.
It might be eye-catchy to grow more public interest.
The title should be short and meaningful.
Lastly, it should have been accepted by the audience.
Paragraphs are also important in an article, and a lengthy paragraph may be bothered the readers. The paragraph of an article should be short and simple so that the audience can easily understand it.
5. Focus on Spelling and Grammar
These two things are fundamental parts of writing anything. A missed spell can change the whole meaning of a word and the sentence, and it would help if you were more careful with your spelling. After completing the writing, check the spelling more and more; this is how you can avoid miss-spellings.
Grammar is also essential in writing an article. It would help if you avoided grammar mistakes. Otherwise, it attains less public interest, and grammatical errors may harm the entire writing. If you're not skilled enough in English grammar, you may follow our website to improve your grammar skills.
6. Use Grammarly Tools
Grammarly is the most prominent and valuable proofreading website. You can easily track your grammar and spelling mistakes using the Grammarly extension or mobile app, and it has the power to navigate the entire web.
The main interesting thing is, It's free to use, and you don't need to pay for it. Just install the extension or app, and it will automatically identify the grammar and spelling mistakes.
However, they also offer paid plans where you will get a lot of features. After all, it will help you be a good and professional writer. So don't forget to use Grammarly.
7. Imaginary Conversation with the Audience
When you read this article, did you notice I talked to you? Yes, I speak to you not practically but in an imaginary conversation, right? Most of the time, I use the pronouns 'you' and 'we' so that you can feel the taste that I am talking to you. This is a technique to gain more public intention.
You have to follow the same way when writing any content. You have to imagine that your audience sits in front of you, and you talk to them. This is how you can get more energy and inspiration for your writing.
8. Revise the Entire Writing
I revised my article many times, and I benefited from it. Do you know why? Because sometimes, I can identify my mistakes or include supplementary text within the article. You may follow the trick also, which will increase your content's value. Let's see how to revise an article before publishing:
See whether the title is relevant or not.
Look back at your spelling and grammar.
See if the resources you used are relevant or not.
Keep in mind whether your audience is properly targeted or not.
Focus on your sentences and paragraph more and more.
After all, remember that you provide legitimate information to help a particular group of people.
9. Avoid Plagiarism
This is the worst thing about using plagiarism. If you want to be a good writer, you must avoid plagiarism. It can damage your entire writing. You may take the concepts from other writers, but you can't copy them. It's an offense as well.
Now the question is, how can you confirm whether your writing has plagiarism or not? It's straightforward to find plagiarism within the article, and you can use some tools like Grammarly or small SEO tools to check for plagiarism.
10. Conclusive Remark
The conclusion is a vital part of any piece of writing. Sometimes we forget to give a conclusion in our writing, and it's not a good practice. After completing your writing, you must write a conclusive remark about the whole writing, which should be short and informative. You can write your experiment about the topic in the conclusion part, which may increase your writing value.
However, if you can follow the above methods, you also be a good article writer. It's not a difficult task to do. But you need to implement all the strategies carefully.
Further, you will not be professional overnight in article writing, and you have to practice more and more. This is how you can write an article and improve your content writing skills.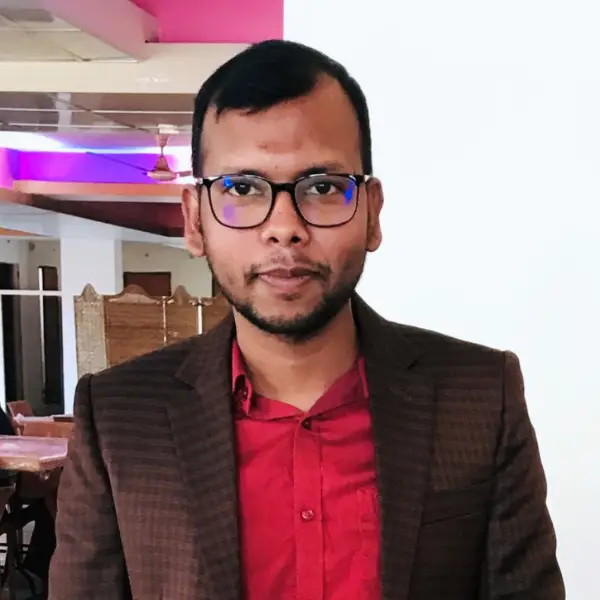 Azizul Hakim is the founder & CEO of englishfinders.com. He is a passionate writer, English instructor, and content creator. He has completed his graduation and post-graduation in English language and literature.