How to Improve Reading Skills
Many people face the problem, especially those who want to learn 'how to improve their reading skills as a second language. Sometimes they work hard, but alas! They cannot improve their reading comprehension only because of the deficiency of comprehensive guidelines. What can we do to improve our reading skills in English?
Every problem has a solution. But we need to search for the exact answer. Improving reading skills is not a difficult task. However, it will help if you spend enough time improving your reading proficiency. Further, it would help if you had a deep intention to grow your knowledge in comprehensive reading. We can easily apply valuable methods to improve our reading skills. So let us discuss those methods.
8 Useful Methods to Improve Reading Skills
Let us see the eight most valuable methods to improve our reading skills in English:
1. Reading Newspaper
Most people fail to improve their reading proficiency because of reading newspapers. We don't want to read newspapers properly; if we wish to read, we lose concentration on reading articles. For this reason, we cannot improve our reading skills. You may ask me how to concentrate on newspapers because attempting newspapers for a long time is tough.
You can follow some tricks to concentrate on reading articles. You should imagine the incidents in your mind as if you are experiencing those incidents. Then it makes sense and helps you concentrate on reading newspapers. Try to read more than five or six articles at a time. I think you will get a good result from it.
2. Vocabulary
Vocabulary is essential for gaining knowledge of reading comprehension in English. When you want to read anything from a second language, you should mark the unknown vocabulary and memorize that vocabulary, and you can note this vocabulary for future reading.
Firstly, it seems difficult for you, but don't be frustrated. You must remember that you can not improve your reading skills without memorizing unknown vocabulary, and you can make a routine to learn unfamiliar vocabulary daily.
3. Online Articles
Online articles would be an excellent platform to develop your reading skills. You may choose the best article writers and follow their articles regularly. Similarly, you apply these tricks that you used in reading newspapers before. Mark the unknown words and memorize them carefully.
I'm sure you will get a good result and new conceptions. Further, you can choose a good topic, google it, and pick up only one, whatever you want. I think it's a good idea to improve your reading skills.
4. Patience
Patience is one of the great trump cards to developing your reading skills proficiency. Most of the time, we lose our patience, and that's why we fail to reach our goals. So what can we do in this type of situation?
When we read comprehensive articles, we should read them passionately and patiently. We should spend more time on it. Without spending more time, we can not develop our skills.
So we should set our mindset on reading very patiently. It helps you to upgrade your reading skills. Now you can try this method to reach your goals.
5. Observation
Most of the time, we do not observe ourselves. Now you can ask me a question about how to do self-observation. I think it's been effortless to observe ourselves. We can apply some methods, such as reading an article; we should focus intensely on the incidents or stories. We should determine what the writers want to say and explain the story, and we can do it through self-observation.
6. Improve Fluency
You must also improve your fluency to gain more ideas in reading skills. Sometimes it can play a vital role in understanding any comprehensive text. So you may need to improve your fluency in English and concentrate on your speaking skills too.
It is one of the best methods to improve your reading skills. But many fail to improve their reading skills only because of fluency. So don't waste your time. Try to improve your fluency more and more. It helps you grow your knowledge and enhance your reading skills as well.
7. Read More and Carefully
Many people make the mistake of not wanting to read consistently and carefully. Nevertheless, they wish to develop their reading skills. It is pretty impossible to improve reading skills without reading consistently and carefully, and you must understand what you read.
To develop your reading skills, you should read more carefully. When you start reading, make sure that you are reading with proper understanding, and it helps you improve your reading skills fast.
8. Try to Generate New Ideas
It is one of the basic tricks to develop your reading skills capability. But alas! many of us fail to generate new ideas. However, you should think deeply about creating new ideas regarding reading skills. When you read an article, you need to concentrate on it.
If you read the article carefully, you will get many new ideas. So make sure that you read all the articles carefully, whatever you choose to read. Afterward, you feel you can be able to generate new ideas.
So following the above methods, I'm sure you will get a good result and can develop your reading skills efficiently and without hesitation.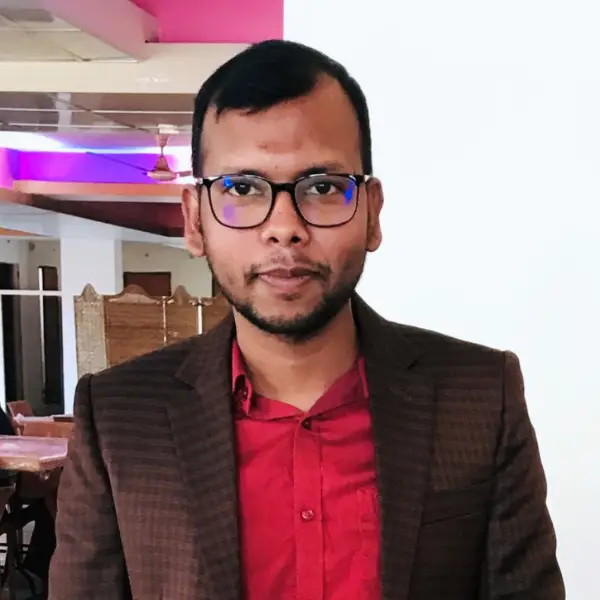 Azizul Hakim is the founder & CEO of englishfinders.com. He is a passionate writer, English instructor, and content creator. He has completed his graduation and post-graduation in English language and literature.