Writing is a means of sharing thoughts and ideas and convincing others. Each person writes in their language for specific readers. If we want to target a large number of readers, then we should write in English as it is an internationally recognized language.
Learning to write English is a prolonged process. Sometimes we try to write in English, but words don't come to mind. 
If you feel it is challenging to write something in English, then this article is for you. After reading this article, most problems (which you probably face) will be solved. This article will describe the ten best ways to improve your English writing.
10 Best Ways to Improve Written English
Here are some simple tips to improve your English writing, which are helpful for academics and copywriters.
1. Read Something in English Daily
Reading something daily is helpful in different ways. People who are writing experts often say that reading a lot makes a man a good writer. Reading habits will significantly increase your understanding of grammar, vocabulary, and spelling.
You should study content from newspapers and magazines. You can also try reading some valuable books and articles online.
Tips for Reading
Here are some tips which can increase your reading ability:
Choose interesting topics for reading.
Read one topic again and again until you understand the topic.
Read with complete attention.
Don't use the mobile phone while reading without any need.
Use notes while you are reading.
Set a suitable time and place for reading.
Try to implement in writing whatever you read.
2. Increase your Vocabulary
Vocabulary provides a very important role in writing. It saves writing from repetition in various sentences and paragraphs. If a person learns vocabulary, his writing skills will improve quickly. The correct use of vocabulary makes writing more efficient and beautiful.
Tips for Increasing Your Vocabulary
Find the meanings of difficult words using a dictionary or Google.
Learn some words of vocabulary in your daily routine.
Use newly learned vocabulary words in your writing.
3. Write Something in English Daily 
Write something in English in your daily routine. Practicing writing reduces the chances of committing errors. Writing consistently for a few days will eventually improve your skills.
Daily practice is effective in writing and increases your writing skill. Even if you don't want to write something from scratch, you can read some existing content and rewrite it in your own words.
Daily Writing Tips
You can record your daily routine.
Write with complete confidence.
Don't worry about mistakes.
Use simple words and make short sentences.
4. Use Words with Correct Spelling
If you use incorrect spellings in your writing, the meaning of your sentence or paragraph could get changed. Your readers won't understand the exact meaning of your article. After completing the article, you should always check your spelling. The correctness of spelling gives the reader accurate information.
Spellings are the soul of every article. Correctness of spelling makes the article more authentic.
Tips
Here are some tips for making your spelling accurate.
If you write in Word, then you can consider Grammarly for this.
After completing the article, check the spellings of words.
Keep a diary for daily spelling practice.
5. Learn to Paraphrase
You can change the original paragraph in your own words by using synonyms. You can change active sentences into passive ones and restructure them to make them look unique. But still, there are significant chances of committing plagiarism if paraphrasing is not performed correctly.
Beginner writers face this challenge. Therefore, we can rely on a paraphrasing tool to understand and learn different paraphrasing styles.
A paraphrasing tool is an important tool for the writer. A paraphrasing tool is mostly used to convert or rephrase the article without changing its meaning. It helps in avoiding plagiarism.
Who Can Use This Tool?
Every person can use this tool. Students can rephrase their essays, stories, and assignments with a paraphraser. Professional writers can check plagiarism by using such tools. This makes it easy for people to write something unique.
Benefits of Paraphrasing Tool
Using this tool makes you an efficient writer.
It gives a powerful alternative to sentences.
We get a text different from the original text in a few seconds.
6. Whatever You Write, Keep It Simple
Keep your readers in mind while writing anything. Your readers may include beginners, students, and even professionals. In writing, use simple and easy words. Your sentences should be short and sweet. You should take care that your articles provide transparent information. You can delete any sentence that looks or sounds unnecessary.
Tips
Choose simple words.
Don't repeat one Word multiple times.
Keep the reader's interest in mind.
Write using a positive tone.
7. Converse with Friends in English
You use personal language when you converse with friends. If you use the English language to converse with friends, it will greatly help to improve your English language. You send numerous messages to friends on chatting apps to talk with them. You should try to chat in English.
At first, it will be hard to chat in English. After chatting for a few days, your English writing will improve. It would help if you conversed with those friends who understand English and are sincere with you. 
8. Learn from Writing Experts
If you want to be a good writer, then you should learn from writing experts. You should read the articles published by writing experts. If you write an article, then send this article to an expert. He will guide you about your mistakes. If you like any writer, then follow him and ask the question about writing.
Tips
You can read articles written by experts.
You can ask questions to experts.
You can follow the writing steps and tools which an expert uses.
9. Choose an Interesting Topic
When we start writing, we should write on an interesting topic. If we write on an interesting topic, we will be more invested in the topic. We will try to complete the writing quickly. Our complete focus will be on the topic. We will research it thoroughly and try to add interesting things to the article.
It is the most important key to improving your writing skills. You can't reach your writing goal unless you are completely focused on the topic.
Tips
Here are some tips which make the topic interesting
Choose an interesting topic.
Set timing for writing.
Set a goal for writing.
10. Proofread Your Article
After completing the article, you should proofread your article. Reread your article at least three times.
The first time, your focus should be on finding basic grammatical mistakes, including spelling and tense discrepancies.
The second time, you should focus on finding irrelevant and redundant parts in your writing.
The third time you have to double-check to find anything you might have missed the first two times.
Lastly, you will see your article is well prepared. The proofreading method ensures that the article is free of errors and written according to a good standard.
Methods of Proofreading
Here are some methods of proofreading:
Read the article slowly and clearly.
Use online tools for proofreading.
Highlight the mistakes and correct them after completing the proofreading.
Take a hard copy of your article because this is easier to read.
Remove all excess words from the article.
Check commas, apostrophes, and full stop.
Conclusion
It takes a lot of time to become an expert in any field. People work steadily and become successful after some time. They work hard consistently. If you want to improve your writing skill, you should follow all the above techniques. No person can become a writer in one day. People start writing and do work on it and become professional writers.
This article, 10 important tips are described to improve English writing skills. Following those techniques after reading this article will make you a good writer. Practice makes a man perfect. After reading this article, you should practice it a lot.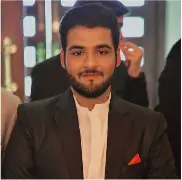 Eiswan Ali Kazmi is a passionate content writer and blogger. Being devoted to making a difference through his publications, he chose to blog as a career during his academic years. Compiling his knowledge of Information Technology, he is pursuing to present technological solutions through his writings.