Are you tired of making punctuation errors in your writing? Do you struggle with placing commas, periods, and other punctuation marks in the correct places? If so, then you're in luck!
In the world of technology, numerous free punctuation checkers can help you avoid common punctuation mistakes in your writing. Whether you're a student, a professional, or someone who wants to improve your writing skills, punctuation checkers can be invaluable.
Punctuation plays a crucial role in communication, and even a small error can change the entire meaning of a sentence. Using a reliable punctuation checker can save you time and help you avoid embarrassing mistakes in your writing.
This article will introduce you to 7 of the best free punctuation checkers available. We've researched and tested these tools to ensure they are effective and user-friendly. We understand the importance of having access to reliable resources to improve your English language skills, and we believe that these punctuation checkers will be a great asset to you.
So, if you're ready to take your writing to the next level and improve your punctuation skills, keep reading and discover the best punctuation checkers available for free!
7 Best Punctuation Checkers
Without wasting time, let's see the 7 best punctuation checker tools to improve your writing like a pro:
1. Grammarly
This has to be our favorite, and we use it all of the time! Grammarly is one of the best free online tools out there. You can run your entire document through Grammarly to check your spelling and grammar in just a couple of clicks.
It also has some advanced features like text analysis and plagiarism checks that can give you a more thorough understanding of what's going on in your document. Plus, it's compatible with MS Word, Google Docs, Gmail, and Facebook.
If you want a free, simple way to help with your grammar, Grammarly is the best option for you. With built-in support for spelling and grammar, it can also look over your documents in more than two dozen languages.
One of its most valuable features is that it'll flag mistakes similar to those you've made before, which can help writers learn from their mistakes and make fewer in the future. Grammarly is easy to use and supported by Chrome and Firefox web browsers.
Also Read:
2. Hemingway Editor
Hemingway is a free online app that reads text as you type and analyzes it using artificial intelligence. It tells you how long sentences are, whether your paragraphs are engaging, if a lot of passive voice is being used, and more.
Hemingway offers users a writing guide with suggested alterations to strengthen their text; The Hemingway Editor is great for anyone looking to master their craft.
3. Microsoft Word
Word is Microsoft's flagship word-processing application, and millions of people use it daily. Along with introductory text, Word allows you to insert tables, create and format graphics, organize and create bibliographies, add hyperlinks, and more.
One of Word's best features is a built-in spell checker to make sure your writing is polished. As you type words into a document or email (or use Track Changes), Word automatically checks your work for spelling errors in real time.
However, if you prefer an outside perspective on your writing style—and some help to refine it—check out Hemingway Editor.
4. PaperRater
This free tool allows you to upload any word document to check its grammar, spelling, punctuation, and more. After uploading your file and double-checking that all's well, PaperRater gives you a score on a scale of zero to 100 percent, with scores below 20 percent considered poor.
Though PaperRater is useful if you want to give your word document one last look before submitting it or sending it out into the world, it isn't very flexible.
If you want to write right in a web browser instead of uploading files through email or FTP transfer, for example—or if you have time constraints—check out some other tools instead.
This free tool allows you to upload any word document to check its grammar, spelling, punctuation, and more.
5. Ginger Software
The Ginger Software program is easy to use, free, and compatible with Microsoft Word 2010 and 2007. Ginger requires no installation. Download, run it, and create a grammar-checking template by selecting English (US) in all drop-down menus.
Once you've selected, click OK on each drop-down menu before you start typing into your document. Choose File from Ginger's menu bar to check a document, then click Check Grammar.
After reviewing any issues, select Make Changes to begin editing or Ignore if you're happy with what you wrote.
6. Dupli Checker
People make a common mistake when proofreading is to only look at their writing. This can miss errors that are embedded in punctuation and capitalization.
If you're constantly missing uppercase letters, check out DupliChecker, a free grammar and spelling program that automatically detects and underlines mistakes throughout your document.
It also helps you improve your writing by highlighting passive voice and suggesting alternatives. The ability to create custom dictionaries means that it can learn any unusual words or phrases you commonly use in your work so that they are always highlighted correctly.
7. Pro Writing Aid
If you have a little knowledge of grammar, fear not! Tools like Pro Writing Aid are here to help. It's a nifty online application that checks your work for common errors like comma splices, misplaced modifiers, and run-on sentences.
Whether you're writing a grocery list or a novel, it'll ensure everything is right before you hit the post.
You can use it with Word, OpenOffice/LibreOffice, Google Docs, and email. And while it's free, paid versions are available if your needs go beyond what Pro Writing Aid can do.
Conclusion
You must improve your punctuation skills because this is important in writing. Punctuation mistakes can cause confusion or misinterpretation by changing the meaning of your sentences. Fortunately, several free punctuation checkers may assist you in avoiding frequent punctuation errors and raising the standard of your work in general.
This article has exposed you to 7 of the top free punctuation checkers to help you become a better writer. These tools are simple to use, efficient, and can save you time by doing manual error checking for you.
You may increase your writing confidence, speak more clearly and effectively, and eventually accomplish your writing goals by using these punctuation checkers. Why then wait? Try out these punctuation checkers to improve the quality of your work.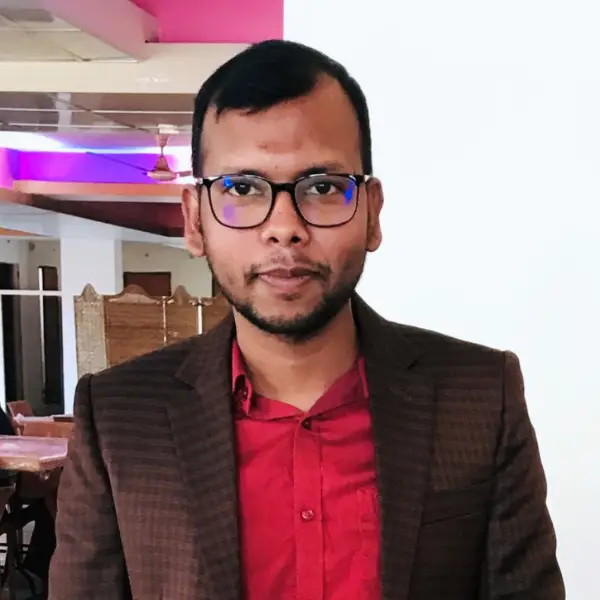 Azizul Hakim is the founder & CEO of englishfinders.com. He is a passionate writer, English instructor, and content creator. He has completed his graduation and post-graduation in English language and literature.