An email has become the primary form of communication in the business world in the current digital era. Writing polished business emails is a crucial skill that may make or break your performance in the office, whether you're delivering a proposal to a potential client, following up with a colleague, or responding to a customer complaint.
A precise set of abilities and techniques are needed to write excellent business emails to make your message concise, professional, and clear. Misunderstandings, confusion, and even reputational harm can result from poorly written emails.
This post will give you 8 effective business email writing ideas to help you become a better email communicator. We have chosen these suggestions to be useful and simple to apply because we know your time is precious as busy professionals.
These suggestions will assist you in writing emails that are concise, appropriate, and efficient, whether you're a seasoned business executive or a recent hire. By adhering to these recommendations, you can attain your professional goals and forge stronger bonds with your associates, customers, and clients.
Without further ado, let's get started with these 8 expert business email writing guidelines and enhance your email communications skills.
What Is a Business Email?
Written correspondence sent via email is generally referred to as business email. It should be sent through an official account, like your business email address. It shouldn't be informal or casual—exactly how you don't use text talk in professional correspondence.
This doesn't mean business emails have to be boring, though! A suitably formatted business email doesn't have to look stuffy or unnatural. Here are some tips for writing great-looking messages.
8 Professional Business Email Writing Tips
Now it's time to unveil the eight professional business email writing tips to write a formal email quickly:
1. Subject Line
Your email's subject line is the first thing the receiver will see, frequently influencing whether or not they choose to open and read it. Because of this, it's crucial to ensure your subject line accurately summarizes your email's content and draws the recipient's attention. Being ambiguous or misleading in your subject line increases the likelihood of your email being ignored or deleted.
A subject line like "Meeting Request" is overly vague and provides the receiver with no information regarding the meeting's purpose or agenda, for instance, if you're sending an email to schedule a meeting. The phrase "Meeting Request: Discuss Marketing Strategy for Q2" would be a better subject line.
This subject line makes a strong first impression by clarifying that the email contains important facts on a particular issue. It is clear, informative, and detailed. The likelihood that your email will be read and responded to can be increased by creating a concise and useful subject line.
I've put together a few tips you should remember next time you're firing off an email at work. Do:
Use proper format.
Avoid excessive punctuation and ensure all capital letters are appropriate (e.g., only use bold when it really needs emphasis).
Please keep it clean, straightforward, and uncluttered; re-read your message aloud and check for spelling errors and typos.
2. Addressing the Recipient
An essential part of drafting a formal business email is properly addressing the recipient. The credibility of your message can be damaged if you use the incorrect name or title. It's critical to conduct thorough research, determine the recipient's correct name and position, and use that information consistently throughout the email.
You should always utilize the recipient's full name and title when addressing them, such as "Dear Mr. Smith" or "Dear Dr. Jones," to be on the safe side of formality. Keeping your email professional and courteous throughout is crucial since it demonstrates your regard for the receiver and fosters a good working relationship.
To guarantee that your message is understandable and clear, avoid using slang, abbreviations, or informal language. Instead, use appropriate grammar and spelling. You may make a good impression and establish stronger bonds with your coworkers, customers, and clients by addressing the recipient properly and writing in an expert tone.
3. Use Proper Grammar, Spelling, and Punctuation
For business emails to be understood, effective, and formal, proper grammar, spelling, and punctuation must be used. Grammatical or spelling mistakes in emails might provide the wrong impression and decrease the credibility of your message.
Spend time proofreading your email before sending it, and use grammar and spell-checking software to identify any mistakes. Also, it's a good idea to read your email aloud to notice any mistakes or odd language you might have missed when reading it silently. Punctuation also matters because it can help make your message clearer and simpler to understand.
For instance, adding commas to divide the entries can make a list clearer and simpler to understand. Contrarily, poor punctuation or a lack of punctuation might confuse readers and make it more difficult for them to comprehend your content.
You may make a good impression and improve the effectiveness of your communication by taking the time to make sure that your emails are grammatically accurate, well-written, and punctuated.
4. Keep Your Message Concise and to the Point
It's important to keep your email brief and to the point for several reasons. First, a lengthy or confusing email will likely be disregarded or ignored because many people receive many emails daily. Also, as it is simpler for the receiver to understand the primary idea of your email when it is concise and clear, it is more likely to be understood and responded to.
Focusing on key facts and avoiding unnecessary details or tangents will help you compose a short email. To make your message easy to read, use short words and paragraphs. You may also consider using bullet points or numbered lists to divide larger emails into smaller portions.
To ensure that your message is understood even if the recipient reads the first few phrases, it's a good idea to structure your email such that the most crucial information is provided first. You can ensure your emails are successful and well-received by emphasizing clarity and conciseness.
5. Body Paragraph 1 – The Relevant Details
If you want your email to get read, you need to include relevant details. This includes information about deadlines, next steps, and who's responsible for what. A business email is no place for flowery language or long-winded phrases that don't impact actionable outcomes.
Be straightforward and honest with whatever you're communicating; that's what every employer wants from their employees!
If your email also has attachments (such as an invoice), don't forget to mention those too. The sooner someone has what they need, whether financial data or status updates, the better!
6. Body Paragraph 2 – The Main Message
While there are no set-in-stone rules for writing business emails, there are some basic guidelines. First and foremost is readability: your email should be easy to read, even on mobile.
Use proper formatting using heading tags (H1, H2), bullet points, bold text, and italics where appropriate. Your signature block should also be easily readable—with any additional links or videos linked within your signature block, not as attachments that recipients have to click through.
It's also important to use your subject line wisely and ensure that it gives recipients all the information they need about what your email contains in only a few words.
7. Body Paragraph 3 – Sign-Off, Call To Action, Additional Details (if needed)
A sign-off is more than just an opportunity to include a friendly, sincere thanks—it can also be used to reiterate something you said in your introduction or even invite your readers into some action.
Even if you said it all in your body paragraphs, you can always go back and introduce another point—use that as an opportunity for another call-to-action statement.
Also, consider what else needs to be said. Did you leave out an important detail or reason? Should you include information about when and how to reach you? These are all excellent opportunities for additional information.
8. Optional PS/Cc Line
A PS/Cc line is used when you have some additional information that needs to be conveyed, but it isn't entirely relevant enough for an actual paragraph. For example, if someone asks me my favorite food, I would add that as a P.S. if they didn't read all of my emails.
It's also often used to think of customer service complaints or marketing materials if you want someone to see something and then forward your email. Use caution here—you don't want people feeling like they are being sold something every time they open up an email from you!
Final Words
Email communication has become necessary for professionals in the modern corporate world to engage with clients, colleagues, and customers. Composing clear and concise business emails can help you establish solid relationships and increase trust while ensuring your message is received and taken seriously. You may increase the impact and efficacy of your emails by using these eight expert business email writing recommendations.
Remember to address the recipient properly, adopt a formal tone, and proofread thoroughly to prevent spelling and grammatical mistakes. Keep your emails brief and to the point, and add personal touches where necessary to build a connection with the recipient. By implementing these suggestions, you may enhance your communication skills and leave a good impression in your professional life.
Have a look at these useful links: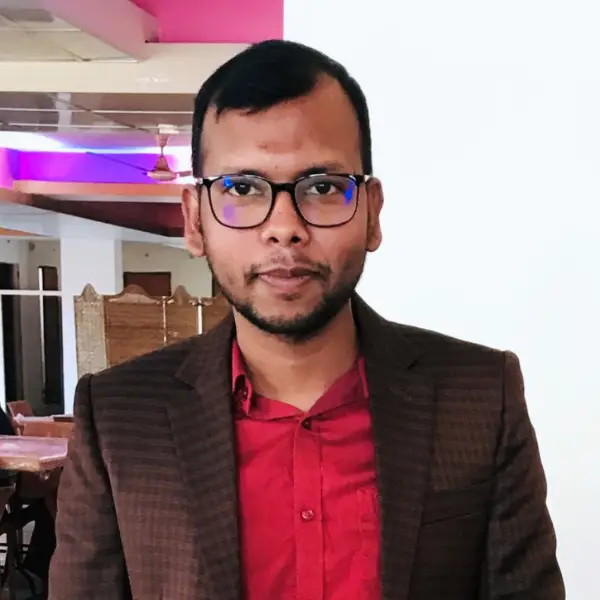 Azizul Hakim is the founder & CEO of englishfinders.com. He is a passionate writer, English instructor, and content creator. He has completed his graduation and post-graduation in English language and literature.