Desire Under the Elms Character List
Ephraim Cabot:
Ephraim Cabot is the owner of the farmhouse. He worked hard to establish the farm. However, he marries three times. Simeon & Peter his sons by his first wife, on the other hand, Eben by his second wife. We also know he brings Abbie Putnam as his third wife.
Eben:
Eben is the central character in the play. His second wife is the handsome young man and son of Cabot. He declares revenge against his father to satisfy his mother's soul. For this, he falls in love with Abbey & has physical relation with her.
Abbie Putnam:
She is the villain of the play. This thirty-seven-year-old lady decides to marry Cabot, only getting ownership of the land. When she is informed that Cabot is impotent, she starts flattering Eben for having a child by him. But finally, she loves Eben truly and kills her newborn child.
Simeon:
Simeon is the older son of Cabot by his first wife. After knowing that his father is getting married again, he decides to leave the firm. Ultimately he intends to go to California to hunt gold to change his fortune.
Peter:
Peter is the second son of Cabot by his first wife, and he also has the same dream as Simeon. For this reason, both of them wish to change their fortune and go to California's goldfields.
Maw:
Maw is the mother of Eben. She is not seen on stage because she is dead by the play's action. But she plays a significant role in the play. We see her presence in the house, especially in the parlor where Eben and Abbey made the significance of love.
Read more: Nun's Priest's Tale summary
Desire Under the Elms summary
The drama "Desire under the Elms" centered around the ownership of the farmhouse. In this drama, we will find that most characters are extremely greed to get the farmhouse. Eben, the play's central character, lives with his two half brothers Simeon and Peter. Their father, Ephraim Cabot (seventy-five years old), left the house for two months. In the absence of Mr. Cabot, Eben plans to get the property for himself because he strongly believes that his mother worked hard and died for the farmhouse.
In the meantime, the brothers are informed that their father, Mr. Cabot, married the third time & took her new wife (named Abbie Putnam) into the home. Simeon and Peter predict the farmhouse goes to Abbie, the thirty-five years handsome bride. That's why they decide to accept Eben's buyout of their existing shares and go to California to seek gold to change their fortune.
After a while, Mr. Cabot arrives with her new wife, Abbie. However, Abbie Marries Mr. Cabot only to get the property to secure her future. When she sees Eben, she falls in love with him immediately. This love, at first sight, makes Abbie weak towards Eben, and she continuously flirts with him to get a positive signal from Eben. But Eben refuses all her flirtatious advances.
As time goes on, Eben fails to control his emotions and feelings towards Abbie. Abbie intensionally blames Eben and accuses him of flirting with her. Mr. Cabot becomes very angry and intends to kill Eben. However, Abbie managed to control Mr. Cabot's aggressive intention. She persuades him and tells him that she wants a baby, which makes them happy and stops the quarrelsome activities.
One night Cabot falls asleep deeply. Abbie thinks this is the perfect time to seduce Eben and have sex with him. She offers her lust towards Eben in his mother's parlor, and he accepts it. Eben thinks this may be the revengeful approach against Mr. Cabot to satisfy his mother's soul. After completing sexual intercourse with Eben, Abbie conceived and later gave birth to a son.
Mr. Cabot arranges a dance party to celebrate his newborn baby. He invites his neighbors and friends to honor the party. All of them are dancing in the kitchen room of the farmhouse. But many of doubt whoever is the father of the son? Mr. Cabot bothers to hear this question and requests them to enjoy the party.
Mr. Cabot goes to meet Eben. They quarrel with each other over the possession of the land. After a while, Cabot becomes angry and confesses that Abbie persuades him to have a son who would inherit the land.
Eben never controls his anger and goes to the sheriff to arrest Abbie. A few moments later, he realizes his love for her. To prove that, too, like Abbie, he decides to confess his crime and share the punishment with Abbie. They both are arrested and punished for their sin. At the end of the play, Mr. Cabot is left alone in the farmhouse.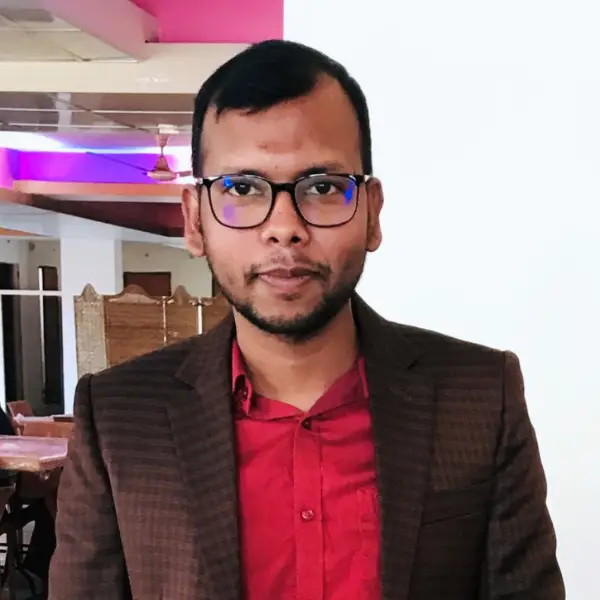 Azizul Hakim is the founder & CEO of englishfinders.com. He is a passionate writer, English instructor, and content creator. He has completed his graduation and post-graduation in English language and literature.