How to Speak English
If you are searching for the answer to 'how to speak English'? Then this article is for you. It's a prevalent issue that many people have failed to improve their speaking skills when they try to learn a second language. For this reason, they give up learning speaking courses. Not all people, but a considerable number of people do that.
So how to get the solution? It's not a very difficult task at all. We can participate in spoken English classes to improve our spoken English.
Nowadays, you don't need to admit any institution for a spoken English course, and you can join a virtual platform like online English spoken classes. You will get the same taste here that you got from several institutions.
Today we will share some strategies, and if you apply these strategies, you can also speak in English very quickly. So let us discuss how to speak English. Step-by-step instructions to communicate in English perfectly.
10 Strategies to Improve Your Spoken English
To get fluency in English, we need to follow the below strategies:
Concentrate on Reading Skills
Many students ignore concentrating on studying correctly but want to improve their speaking skills. It's challenging to improve speaking skills without enhancing reading skills, and reading skills help students grow their knowledge.
It would help if you understood the language correctly to improve your speaking skills in the second or targeted language. However, it seemed very easy to understand after getting enough knowledge of the second language. So reading skills can help you to improve your speaking skills.
Writing Skills
Writing skills will help you understand English better, and it will help you generate more English vocabulary and more. Further, you get many English language ideas that allow you to improve your spoken English. So try to concentrate on writing skills also.
I'm sure you will get a good result from it. Don't waste your time. Follow this strategy and start writing now.
Listening
Do you watch English movies and English news channels? If the answer is negative, please watch English movies with subtitles and English news channels like BBC, CNN, Aljazeera, etc.
Listening also helps you understand English better and easily apply it in your practical life. It will help you to acquire fluency in English.
Focus on Fluency
Many people commit the mistake of concentrating on accuracy rather than fluency. They try to memorize grammar rules blindly, and as a result, they can not speak fluently.
We should focus on fluency first. It helps you be a good speaker in English or a second language. You can join an unofficial conversation with your friend; a mistake doesn't matter. Go ahead with your fluency.
Generate New Vocabulary
Try to generate vocabulary every day. You may ask me, "How do you generate vocabulary"? It's very easy and simple. When you listen to anything from English-like music, try to note the unknown vocabulary with meaning.
Building up vocabulary seems very easy to understand and helps you quickly improve your spoken skills.
Gossip
Gossip can be an excellent platform to improve your spoken skills. You can use social media platforms such as Facebook, Twitter, Instagram, etc., to chat with your friends.
Firstly it seemed to be very hard but don't be frustrated. When you continuously follow this instruction, you will feel very easy to understand and detect your complexity.
Public Debate
Debate is one of the best strategies to improve your spoken skills. But alas! many of us don't want to participate in any public discussion, and if we have any interest in joining the public debate, we are scared to participate.
So we should participate in different types of public debates, and it helps us improve our spoken English significantly.
Talk to Yourself
It's an important trick to build up your spoken skills. You can talk to yourself when you are free from the outer world. Make a conversation with yourself. You can choose a topic or incident, whatever you want.
Try to speak loudly about this topic or incident. You will be felt that your spoken skills are automatically improved.
Dictionary
Choose a famous dictionary. Nowadays, you can get many online dictionaries from different types of app stores. You need to follow one of the dictionaries regularly.
Try to follow dictionaries and translate them into your mother language. I think it's a valuable source to find the exact meaning.
Virtual Spoken English Classes
Virtual spoken classes are powerful platforms for improving Spoken English skills. Many websites teach spoken English through their website. If you search on Google, you will find different types of websites.
Furthermore, you can follow different English learning and spoken English apps, and it will be a perfect solution for improving your spoken English skills. Just install those apps on your smartphone and start learning, and it is simple.
In fine, it can be said that we also will be able to speak in English. But we need to follow the proper strategies and instructions, and those above methods should be the right solution to the question 'of how to speak English properly and genuinely.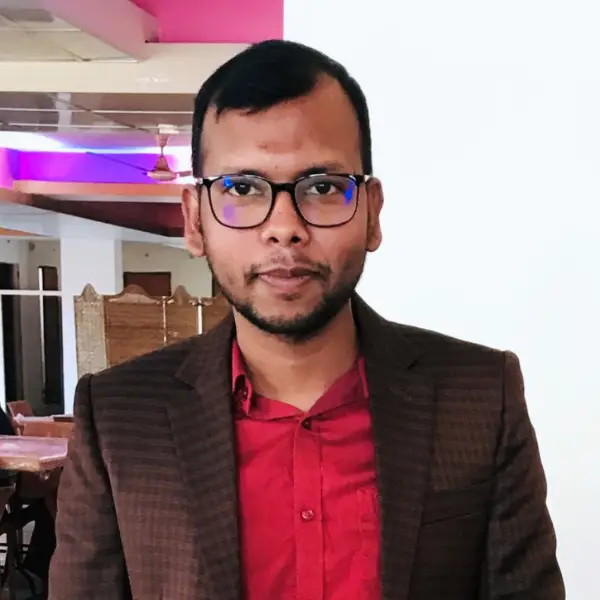 Azizul Hakim is the founder & CEO of englishfinders.com. He is a passionate writer, English instructor, and content creator. He has completed his graduation and post-graduation in English language and literature.