Taking the IELTS test can be an overwhelming experience, especially if you've never taken an English language test before. To help you prepare for your test, we'll discuss the ten simple ways to prepare yourself to reach your ultimate destination! Before jumping to the tricks for IELTS preparation, let us know about the IELTS test.
What is IELTS?
Many of us don't know the full form of IELTS. IELTS is the abbreviation of the International English Language Testing System. It's among the most popular and widely accepted English language proficiency testing examinations—the main purpose of taking the exam for higher education and global migration.
How does IELTS test work?
Before you can learn how to prepare for IELTS, you must understand what is being tested. Every year, nearly two million people sit on a version of what is formally known as the International English Language Testing System (IELTS).
The test assesses four key language skills: reading, writing, listening and speaking. It consists of two modules: Academic Module and General Training Module.
You only need to take one module or both if you want your university or college degree recognized in an English-speaking country. But if it's just a working visa you are after, then it is worth taking only General Training Module.
10 ways to prepare for IELTS
Let us see the 10 simple and best ways to prepare yourself for the IELTS test:
1. Focus on your strengths first
As you create your study plan, identify your strengths and weaknesses. For example, some people might be more comfortable with grammar than vocabulary or speaking. As a result, you want to make sure that you focus on those areas first.
In addition, remember that your goal is to improve your overall score rather than focus on one section at a time. So look at how these sections work together and then decide what you want to improve upon most heavily during each session.
2. Start with a List
If you're preparing for an exam like IELTS, an excellent place to start is by making a list of everything you know about English and everything you don't. This will help zero in on your weaknesses to work on them.
A word of warning: try not to be overly critical or negative when doing so—especially if English isn't your first language or if English isn't your native tongue. Everyone has strengths and weaknesses; we all learn better from constructive criticism than outright failure or negativity.
3. Set Aside Time
Time is one of our most precious resources; many don't take full advantage of it. To start IELTS preparation, we have to prioritize time—which means setting aside at least two hours each day dedicated to studying English.
A common myth surrounding language study is that it takes an enormous time; however, two hours per day will yield measurable results in just three months.
For example, spend thirty minutes on grammar drills and sixty minutes reading (or listening) to English content (podcasts are a great option). You'll see significant improvements in your ability by month's end.
4. Start with the basics
Learning English is an undertaking that requires a lot of effort and discipline. But don't be intimidated—it's doable! If you know where to start, it can even be fun. As an ex-pat in a foreign country, you have more opportunities than most people have.
The first step in preparing for any major test is to ensure you have a solid grasp of each component. For instance, vocabulary is one of the most important parts of IELTS preparation. You might use words like effective and effort more than once during your exam, so it's good to understand what they mean before you encounter them in question form. The same goes for phrases like a reasonable price and less than desirable.
These are helpful because if someone asks you about something that uses these terms and ideas, you won't need time to think or look them up; instead, your brain will go directly into translating mode and work much more efficiently.
5. Learn at least 10 useful phrases
It's one thing to prepare yourself at home, and it's another when you cannot use your language skills in a real-world situation. Nothing builds confidence like asking questions in a restaurant or on a train.
Do some research about useful phrases for everyday situations, such as ordering food at a restaurant or making an appointment at a doctor's office. (Google Translate can help with both.) Practicing these phrases from memory—particularly ones most likely used in your daily life—will reduce test anxiety and boost your confidence.
Practice makes perfect, so don't be shy about speaking up!
6. Practice writing letters
There's a big difference between writing in their native language and writing in English for many English-speaking test takers. Part of it is that you have to structure your thoughts differently when using a different language, but another reason has much more to do with sentence construction and word choice.
To improve your letter-writing skills—and avoid lousy grammar mistakes—take some time out of each day (whether at home or work) and practice composing business letters in a way that makes sense for you. You don't need anything fancy; commit ten minutes or so to draft emails that cover various scenarios: requesting information, sending holiday greetings, apologizing for wrongdoing, etc.
7. Listen to speaking English more often
Getting comfortable with spoken English doesn't mean abandoning your reading, writing, and listening activities; it just means you should supplement them with more listening. There are many ways to do that—many of which can be incorporated into your daily routine.
Here are a few ideas: Watch movies in English with subtitles; listen to podcasts; tune into a radio station that plays music you like and speak in English; watch slow TV (i.e., news broadcasts or documentaries); read aloud, even if it's just while you clean your house or ride on public transportation.
The point is that practice is vital when it comes to getting better at something—to do whatever it takes (within reason) to get more of it in!
8. Use English every day, even if you don't think you are ready
You will lose your language skills when you stop using English, even if it's just for a few days. This is because many different things come into play when learning English, and one of them is consistent practice.
This means not just practicing speaking but also reading and writing. Your skill levels may be low initially, but don't let that discourage you because everyone starts somewhere. Use simple things like bus routes or subway signs to read in English daily so that you can quickly pick up new words or revise ones you have learned.
It won't take long before your skills improve and reading becomes more accessible every day.
9. Visit an English-speaking country
When you can hear and speak English in real-world situations, it becomes easier and more accessible. When you can replicate what will happen during your actual test, you boost your confidence and learn more quickly.
Picking up English in a classroom is all good, but if you want absolute confidence in handling yourself on test day, but that classroom knowledge into practice by going abroad. Countless programs like AIFS (American Institute For Foreign Study) or EF (Education First) can help you pick out a program that fits your needs—and they'll often even pay for some of it.
Depending on where you go and how long you stay, being immersed in an English-speaking country could help speed up your progress.
10. Spend time practicing writing essays in English
It might seem counterintuitive, but your best bet is to spend a chunk of time practicing writing in English. Just get in there and write essays. It's easy to put off writing practice because we think we need more study materials first, but if you take a step back and start writing, you might surprise yourself with how much you learn while doing it.
In fact, given that most of us write very little in our daily lives, it can be pretty hard at first—but don't give up! You won't become fluent overnight (we all know how long it takes), but taking some time each day (even if just 20 minutes) and writing your thoughts down can make a big difference over time.
If you are looking to prepare for IELTS, there is a lot you can do at home. Start by mastering the most basic skills, like listening and reading comprehension. Make sure you go back and forth between new exercises and review old ones; otherwise, it can be too easy to forget concepts that aren't fresh in your mind.
After all, remember that every day spent practicing is a day closer to taking your test and finally arriving in your dream country! Good luck!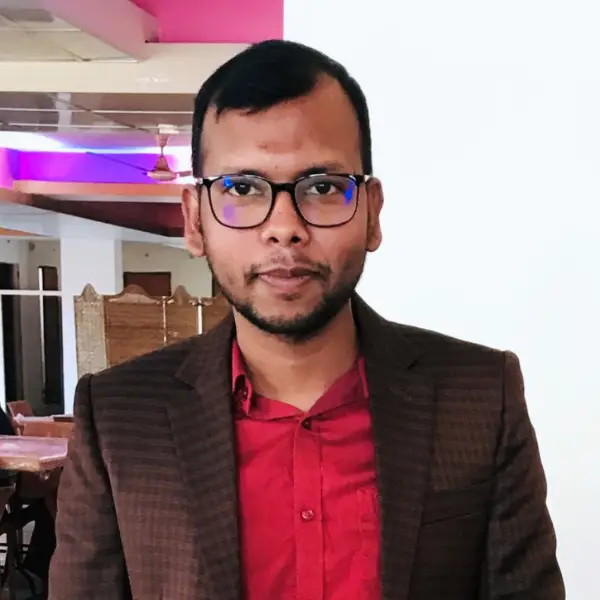 Azizul Hakim is the founder & CEO of englishfinders.com. He is a passionate writer, English instructor, and content creator. He has completed his graduation and post-graduation in English language and literature.