In this lesson, we'll discuss the definition of the proper noun and a comprehensive list of 50 proper nouns with examples. The term 'noun' denotes the naming words, and the proper noun describes the name of any particular person, place, or thing.
In contrast to common nouns, proper nouns indicate the proper names. That means a proper noun indicates any specific name. Now let us see some examples of proper nouns and common nouns to differentiate them easily.
| | |
| --- | --- |
| Proper Nouns | Common Nouns |
| Bangladesh | Country |
| Dhaka | City |
| Jack | Boy |
| Jenny | Girl |
| Google | Company |
| January | Month |
What is a Proper Noun?
A noun that denotes a specific name of any particular person, place, or thing is a proper noun. Proper nouns always start with a capital letter; It doesn't matter where they are used in a sentence. Now let us see the 50 proper nouns with examples.
A Comprehensive List of 50 Proper Nouns with Examples
A Comprehensive List of 50 Proper Nouns is given below with examples. Proper nouns are underlined in the below sentences for easy identification.
Mr. Prince

is very happy to live with his

family.

The

United States

is my favorite country.
He has been living in

New York

City for many years.

Mrs. Jeniffer

looks awesome today.

William Shakespeare

is a famous poet and playwright.
They are working for

Microsoft

company.
I have a dream to travel throughout the world.
The exact name of this boy is

Daniel

.

January

is the coldest month in my country.

Amazon

is a famous E-commerce platform.

Nokia

was a popular mobile manufacturing company.
He has been playing for

Manchester United

for many days.

Christiano Ronaldo

is the living legend of this century.
I've been using the

Google

search engine for 8 years.
We can meet the next

Friday

.

Toyota

is one of the leading car manufacturing companies.
You should open an acoount on

Linkedin

.
I have a plan to visit

Wellington

next year.

Black

is my favorite color.

Johnson

had a significant role in establishing this company.
She will meet you

Sunday

.

August

is the blessing month for his family.
He loves

Angelina Julie

for her simplicity.
The ship was drowned in the

Atlantic ocean

.

William Wordsworth

is called the poet of nature.

Mr. Sonnet

plays for his team.
Did you ever visit

Europe

?
She studied at a University in

Berlin

.
Can you give me the address of an

iPhone

store?
I'm eager to visit the

Taj Mahal

monument.
She will be enrolled at

Oxford

University.
He is a veteran journalist for

Reuters

.

Tokyo

is a city of joy and pleasure for me.
Could you help me to find my friend

Abdullah

?

Henry

chooses his profession as a doctor.

Noureen

had a bitter experience in her life.
He has the ambition to play

cricket

for his country.
Ultimately she agreed to join the wedding party of

John

.
A group of people intends to visit

Mars

.
My brother has been living in

Paris

for five years.

Tesla

is my favorite brand.
I feel happy to read the play,

Hamlet

.

NASA

has invented a new technology.

Charlotte

is waiting for you in the auditorium.
Did you watch the movie

Titanic

?

Jane

is the youngest member of our team.

Mr. Sulaiman

is appointed as the CEO of this organization.
Our whole family is enjoying today's

football

match.
She tries to promote her business on

Facebook

.
Every day we make a group call on

WhatsApp

.
It's not a difficult task to identify and understand a proper noun. But we need to understand the definition of the proper noun. After all, this lesson will help you clear your doubt about the proper noun.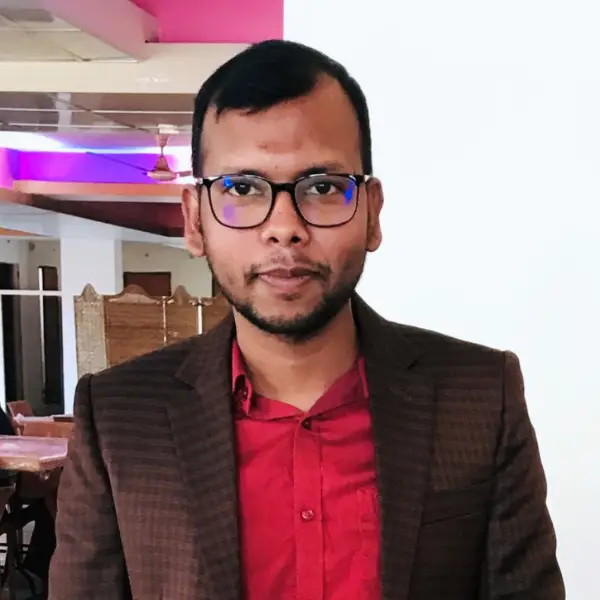 Azizul Hakim is the founder & CEO of englishfinders.com. He is a passionate writer, English instructor, and content creator. He has completed his graduation and post-graduation in English language and literature.